ELEVATED & EFFORTLESS OUTDOOR FURNITURE
Is your showroom a destination for luxury outdoor furniture in your area? If so, we'd love to invite you to join our exclusive retailer program. Please complete application below and a account manager will get back to you within 3 business days.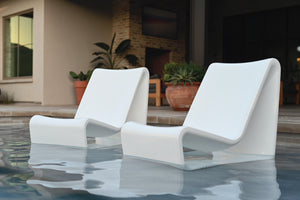 "Phenomenal chairs.
Last month we purchased our Loop Lounge Chairs to replace Ledge Lounge chairs. Comfortable, great size and exactly what we were looking for. You def won't be disappointed. Thank you Tupelo! Well Done"
- Maureen L. VERIFIED BUYER
Learn more
"The best of the best.
I can't say enough good things about Tupelo. In a time when customer service doesn't seem to matter as much to companies, Tupelo goes above and beyond. I have had the best customer experience with their team (shout out to Chris!). Their products are built to last, low maintenance, beautiful, and functional."
- Morgan C. VERIFIED BUYER
LEARN MORE